VIDEO BY ALICE
SUMMARY OF THE VIDEO
Dear Ones,
Here is a video about the X1-Class Solar Flare currently incoming to Earth. There is an edited Summary after the video …
VIDEO BY ALICE
SUMMARY OF THE VIDEO
Dear Ones,
At 8:37 am PDT on Oct. 28th there was a partially Earth-directed X1-class solar flare. X-rays from solar flares are the first to arrive at Earth, and those from this flare caused a radio blackout in South America today. The bulk of the portion of the Coronal Mass Ejection (CME) that is Earth-directed (which may be but a relatively small part of the whole) will likely arrive here on October 30th or October 31st.
This CME has been affecting me as sudden drowsiness three or four times today; I could not resist taking a nap each time. If you are having similar effects, I suggest just not driving the car at all, or maybe just to a local market, till after the X-class flare clears past Earth's magnetosphere. At least, that is what I decided to do.
Just today I read an email that Sandra Walter of "Ascension Path" … https://sandrawalter.com/ … sent her subscribers in which she mentions these possible Sun 'ramp-up' effects on Lightworkers: heart palpitations, anxiety, and sleeping pattern disturbances.
These symptoms have, I feel, to do with the ramp-up of our human energy fields concomitant with that of Earth.
Here is the SDO / AIA gif of the X-flare …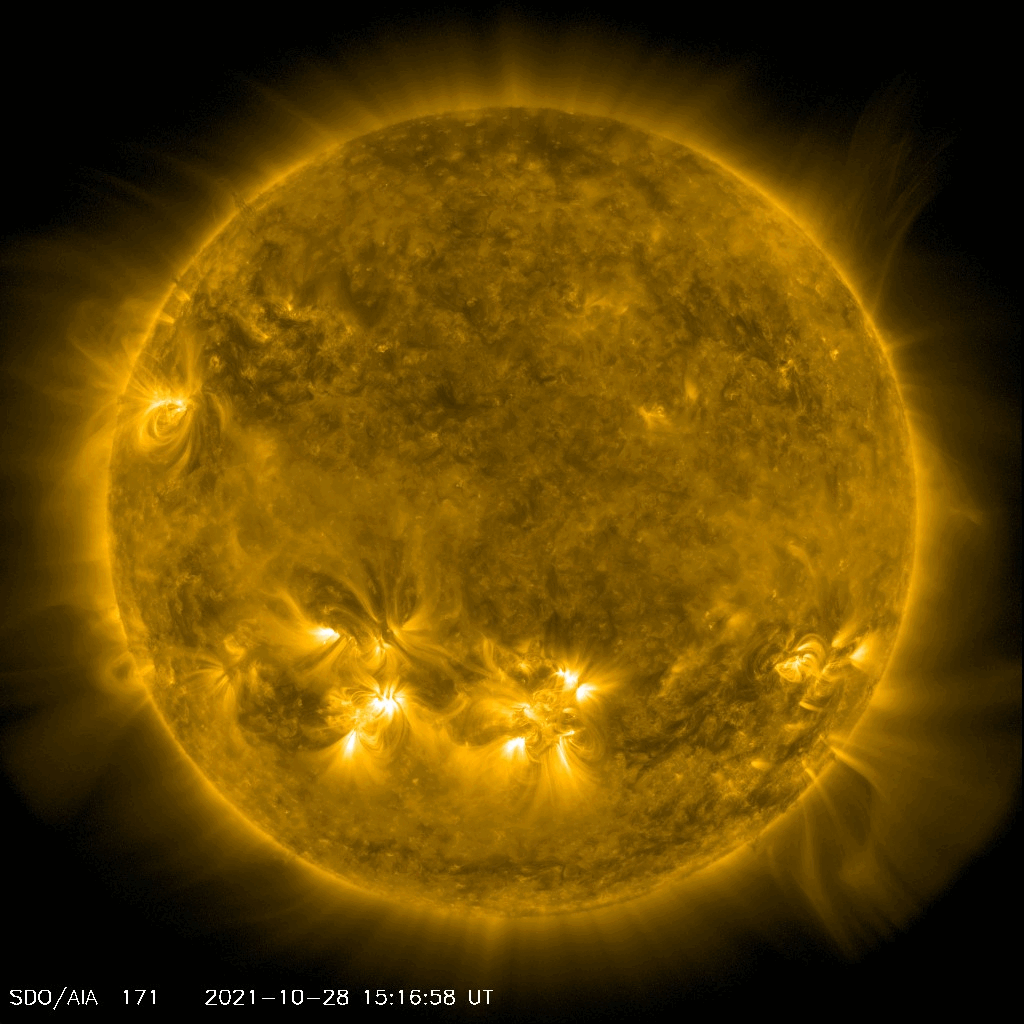 You can find out more about the progress of the X-flare at SpaceWeather.com … https://www.spaceweather.com/ … which will be featuring daily updates.
In love, light and joy,
Alice B. Clagett,
I Am of the Stars
Written and published on 28 October 2021
…………..

Except where otherwise noted, this work is licensed under a Creative Commons Attribution-ShareAlike 4.0 International License.
…………………………………………………….
…………………………………………………….
Solar events, geostorms, Ascension, Ascension cautions, Ascension symptoms, Earth EMF, EMF Sensitivity, Human EMF, Sun EMF, sleep, health, safety, driver safety, emotions, anxiety, Lightworkers,